May 9 - July 31
Online Viewing
Private Viewings:
maela@archivec.art

Archive Contemporary is pleased to present a solo exhibition of Richard Roblin's work. "Richard Roblin: A Wondrous Journey" is on view from May to July of 2020, featuring a selection of the major Canadian artist's abstract paintings from across multiple series. A micro-retrospective of sorts, this exhibition highlights works oscillating between stillness and exuberance: bold, stirring pieces that embody the awakening essence of Spring.
"Roblin is an architect of light, an artist as original as he is accessible, devout to the creative process and all its demands. Each of his series is punctuated, almost poetically, with a fleeting emotion, an afterimage, like an apposite reflection of the underpainting that is the hallmark of his work. Created, as much as excavated, the many layers in his compositions fall into place, and suddenly there is a flash of luminescence that goes beyond the paint and canvas - that is at the very source of Roblin's creation. Thus the medium embodies its own message - a myriad of shapes, colours and forms, juxtaposed and overlapped, fragmented and reconstructed, each imbued with sensed or intuited aspects of the artist's inner being." - Dorota Kozinska


"Roblin's paintings have an innate ability to ensconce themselves into space, any space, with an unnerving lightness of being.

The reasons are myriad.

The talent, unique."

-Dorota Kozinska
Order the exhibition catalog

Archive Contemporary is pleased to publish "A Wondrous Journey" on the occasion of Richard Roblin's retrospective in Montreal. Featuring full color plates and an introductory essay by curator Maela Ohana.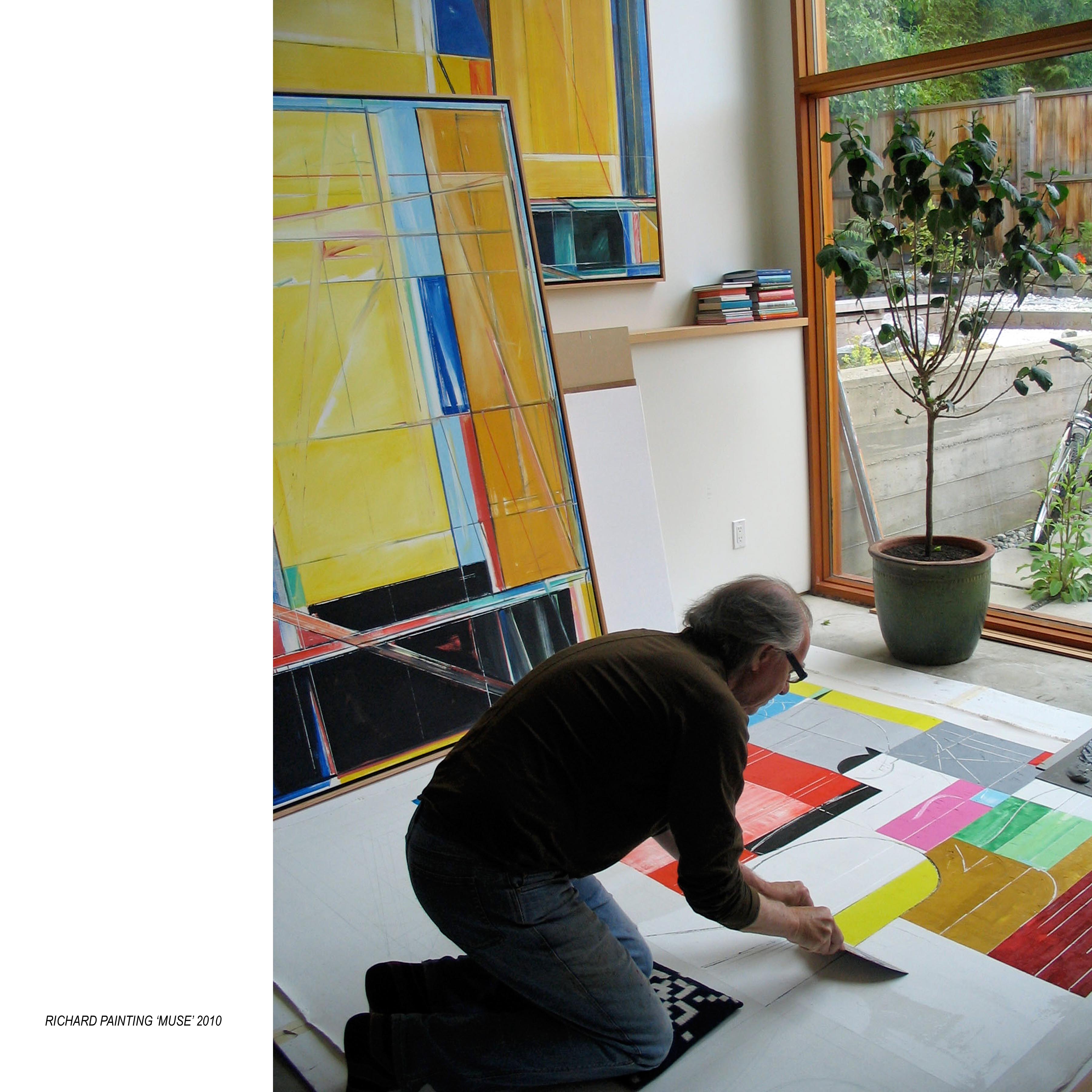 Through careful layering of paint and an almost archaeological precision in the revelation of things hidden, Roblin crafts works of quiet beauty and power. While it could be said that his background as an architect informs his artistic practice - a duality that he has fostered his entire life - it seems equally appropriate to suggest that Roblin's spiritual journey of self-discovery and inner reflection have honed his perception of the world and sing through his painting.