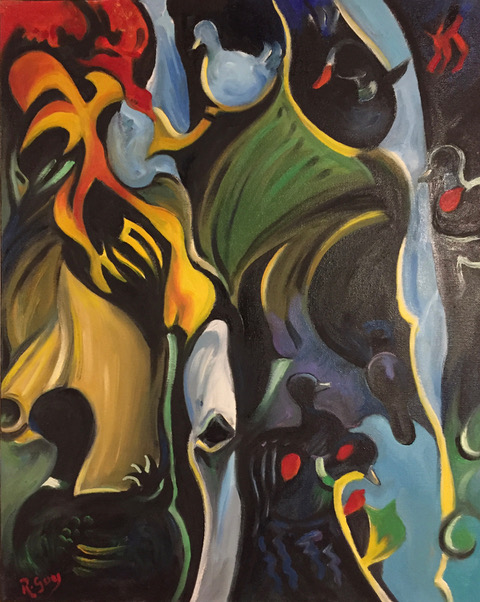 R. Guy Pilon was born in Montreal in 1928.

After studying at École Supérieure Saint-Stanislas and the Ballantyne School of Commercial Art, he continued his studies at the École des Beaux-Arts de Montréal. He later studied commercial drawing with Fernand Lapalme, cousin of Robert Lapalme, a Quebec cartoonist and painter. After having held several jobs to support a family of four children, he worked for more than twenty years as an illustrator and painter-decorator at the City of Montreal, creating posters, models, sets, murals and other works for Paul Buissonneau's Théâtre de la Roulotte, the Jardin des Merveilles, the Aquarium, the Planetarium, the Botanical Garden, the Angrignon Park and the Biodome.




Upon his retirement in 1993, he devoted himself entirely to painting and executed more than one thousand two hundred paintings. Some are selected for international exhibitions or win prizes. He participates in exhibitions organized by the Cercle des artistes peintres et sculpteurs du Québec and his paintings are presented in several galleries. It also presents solo exhibitions whose proceeds are donated to charities such as Oxfam-Québec.
The artist died in 2012 at the age of eighty-four.
View full CV