Beaver Sheppard

---

Featured Work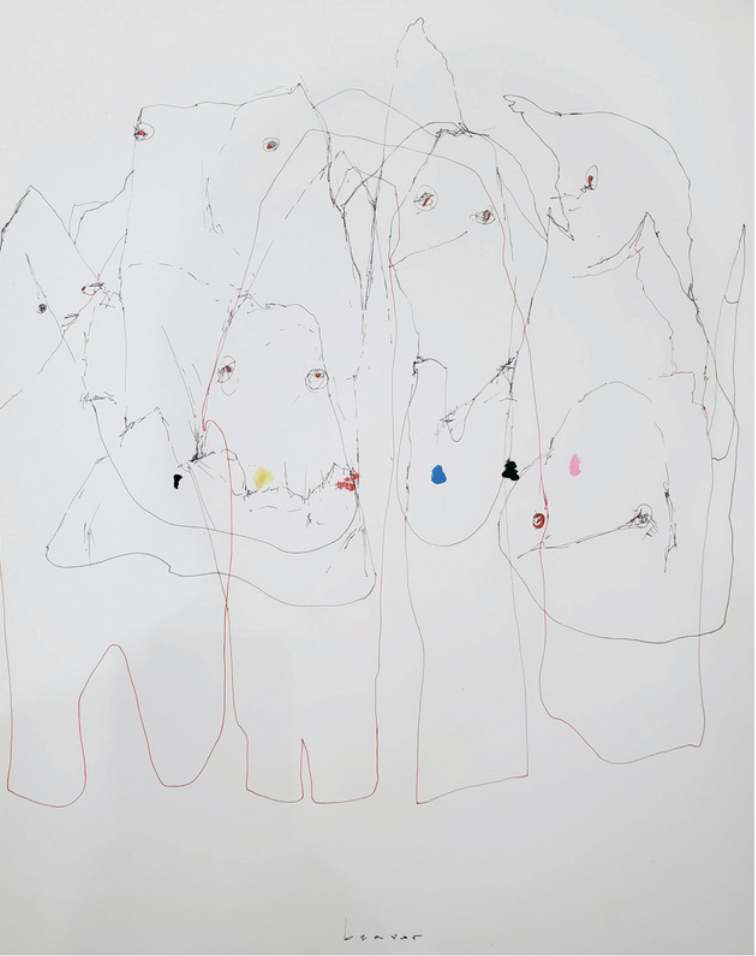 Request a full catalog of available works

Biography

Artist, chef, musician and entrepreneur Beaver Sheppard is a mainstay in Montreal's creative community. Originally from Newfoundland, his latest work draws inspiration from the layered landscapes of his childhood, weaving it into the intuitive chaos that defines his signature style.

Sheppard's foray into painting began three years ago, when he was gifted a set of oil paints. Since then he has painted widely, wildly and furiously, filling his massive industrial studio with vibrant canvases. His process is intentionally unintentional; rejecting the overtly conceptual or the figurative in favor of a visceral spontaneity that best reflects his subconscious mind.

"While painting, I try to empty my thoughts... not to think too hard. Never have I felt so big and so little at the same time."

It also allows for a deeply human experience of creation, in all its madness and imperfection. "Overall, I'm just trying to make things that computers won't be able to do. I think about this often."

Beaver Sheppard recently presented his work in solo exhibitions at Never Apart and Galérie Gamma.


---

Upcoming exhibitions:


Small Formats II, Archive Contemporary

Press:


Interview: Never Apart Magazine
Feature: Vice Magazine
Feature: Baron Magazine
Posting: Canadian Art
Article: Montreal Gazette
Review: Pop Montreal
Review: Vancouver Sun
Best of: Cult Mtl
Article: Archive Collective
Article: CBC News

Related exhibitions


---
Archive Contemporary
2471 Rue Centre,
Montreal, QC H3K 1J9

Archive Contemporary is a fine art gallery based in Montreal. The gallery provides a platform for established and emerging artistic talent, promoting visibility through monthly group and solo exhibitions. Archive Contemporary also hosts events centered around discourse, creative career development and community building through its artist-led educational programming.

maela@archivec.art
T. 514.549.8885
Open by Appointment
Ouvert sur Rendezvous