Upcoming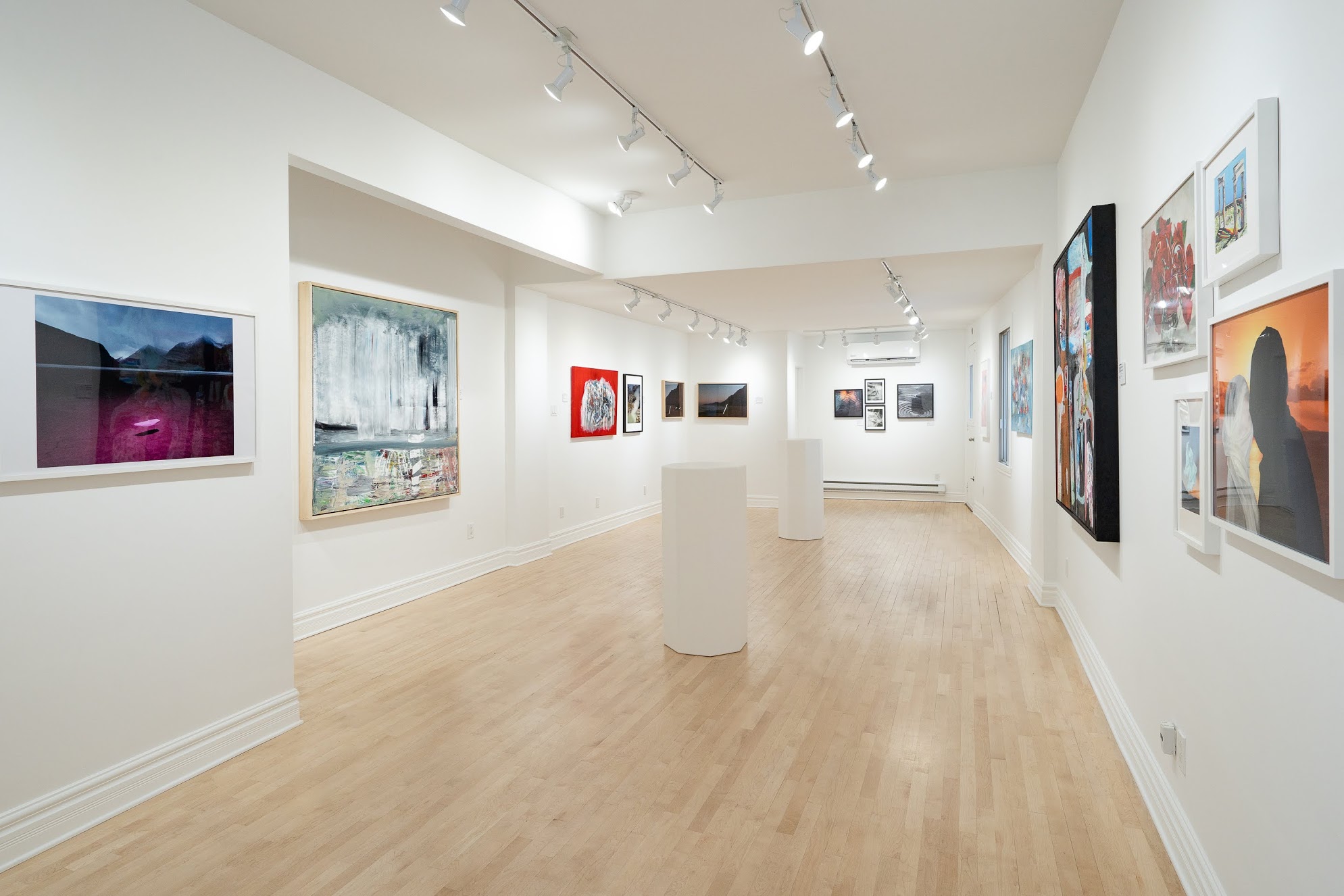 August 22 - October 5
Artists in Residence
Upcoming
Archive Contemporary is proud to present an artist in residence program,
Referencing the Digital
, featuring
Sarah Hodgson
and
Atticus Gordon.
For the course of six weeks, Ottawan artists Sarah and Atticus will occupy the gallery space, preparing a new body of work which will culminate in a pop-up exhibition during the first week of October.
Sarah's work explores the digital age and its influence on the human memory, while exploring the interplay between the past and the present to imagine future potentialities.Her upcoming project will focus on new strategies for incorporating digital imagery into traditional sculpture, by way of traditional and new media (3D imaging, manipulating acrylic plastics and laser cutting).
Atticus Gordon will be creating a site specific installation made out of found objects: paper, wood, and miniature modeling materials. Atticus' installation work explores notions of space, perception, and how digital culture influences notions of Utopia in the physical environments we inhabit.
Atticus will be simultaneously creating a body of paintings based on his own digital photography. These collaged paintings bridge the digital realm and classical painting.
The gallery space will be open to visitors. Sarah and Atticus look forward to meeting you, discussing their creative process, and demonstrating some of the techniques they employ in their artistry.
RSVP
on Facebook
August 17 - October 1
Photographs, Paintings, Installation
Current
"The difficulty lies in the very expression "relation to the world," which presupposes two sorts of domains, that of nature and that of culture, domains that are at once distinct and impossible to separate completely."

― Bruno Latour




Eleven contemporary artists address their personal relationship to the natural world, with an emphasis on the scope and function of art in the anthropocene. Each work presents an example of symbiosis between self and nature, artistically explored through painting, installation and photographic mediums.

Aaron Glasson
Adriaan de Roover
Alisa Tanaka King
Charlotte Ghomeshi
Chiara Zonca
Colin Courtney
Frédéric Tougas
Holly Klein
Laurence Patenaude
Sarina Gensler
Sonia Roseval



July 19 - August 14
Photographs, Paintings, Sculpture
Past
"Whoever has been given the power to see more deeply should dispense with form because differences of form are of such minor importance. […] these forms would largely disappear if everyone had the ability to see more deeply into the actual essence of things"

- Spirit, to Hilma AF Klint




Archive Contemporary presents nine Canadian artists with uniquely singular visions working in the language of abstraction. From instinctive compositions to enigmatic forms, from syncopation to revelation, these works hone in on the particular as symbols of larger, more complex systems. Somewhere along the continuum of wholeness and withdrawal, "Abstractions" explores themes of technocentrism, alienation, solitude, individualism, feminism and the preservation of memory.

June 21 - July 18
Photographs, Paintings
Grand Opening
"I'm concerned with making images that make you feel something you can't quite understand. There's something that happens when you're presented with what you can't quite fathom. The agreements that I have in my mind in my world view are halted and they are interpreted. Within that interruption, there's the possibility to see something that we didn't know."

- Michael Lundgren, Matter




Archive Contemporary's inaugural exhibition, coinciding with the summer solstice, brings together nine artists and photographers channelling movement, emergence and temporality through their work. Using the idea of magical realism as a starting point,
The Awakening
explores the tension between order and chaos, reality and artifice, natural and supernatural. These stirring and energetic pieces address the interior mysteries of the natural world, presenting familiar life in an unfamiliar way and reminding us of the inherent enigmas of our lived environment.
RSVP on Facebook